Residential Generators, Commercial Generators, Marine, RV & Mobile
Residential Generators and Power-Related Products.
KOHLER® Automatic Backup Generator Systems
There are countless benefits of choosing a KOHLER® residential automatic backup generator system. One major benefit is that they constantly monitor and assess your home's utility power, which allows them to automatically turn on and supply your home with electrical power should an unexpected power interruption occur, regardless of whether or not you're home.
Gowen Power Systems' installation experts will install these emergency power systems – which are similar in size to a central AC unit – in a permanent location outside of your existing home or as part of new construction project. Homeowners can choose to power these residential generator systems by either natural gas or propane.
A KOHLER® Generator System Consists of These Primary Components:
1. KOHLER® Generator
– Permanently installed outside your home, the emergency generator is fueled by natural gas or propane so no re-fueling is necessary.
2. Automatic Transfer Switch (ATS) – The ATS is the component responsible for continuously monitoring your home's utility power output. If the power goes out, the ATS will automatically begin transferring power from the utility source to the KOHLER® generator. Once the utility power has been fully restored, the ATS will turn off your emergency generator and transfer back to the utility grid's power.
3. Battery and Battery Charger – Similar to an automobile engine, a KOHLER® generator system requires a starting battery. The automatic battery charger keeps the battery charged, ensuring that the generator system will start and function when needed.

What is a home generator?
A standby generator keeps your power on during an outage – regardless of whether or not you're home. It is permanently installed outdoors, similar in size to a central AC unit and runs on propane or natural gas.
Why KOHLER®?
Reliable
Every KOHLER® generator features a heavy-duty, commercial-grade engine that has been built with the finest and most durable materials available to ensure it can tackle even the most extreme workloads over the course of many, many years.
Powerful
Not only are KOHLER® generators built to last, they're extremely powerful. In as little as 10 seconds (or less), this generator can restore power to a 60,000 BTU air conditioner, major appliances and electronics.*
Premium Warranty
We're so confident in the KOHLER® generator systems we sell that we're happy to cover you with a 5-year, 2,000-hour warranty, as well as a corrosion-proof enclosure that's guaranteed to last for years to come.
Why Gowen Power Systems?
Gowen Power Systems will be there from start to finish.  We can handle the complete installation or work with you and your electrician.  We will continue to be there after the installation is complete and the unit is ready to be "started".  One of our Kohler Certified Technicians will come to your site to inspect and test the unit which will activate your 5-year, 2000 hour warranty.  They will instruct you in the operation of the unit and go through any "What ifs" and questions you may have.  Gowen Power Systems will still be there after the unit is up and running.  We offer Planned Maintenance Agreements and will customize them to your needs.  We are Kohler certified for any warranty issues.  All you have to do is give us a call and we are there.
Commercial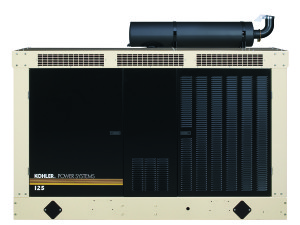 A standby Commercial generator will keep your business open during an outage. Backup power is important for every business owner.
Kohler Power Systems offers Diesel & Gas Generators from 8.5 to 3250kw to match your specific requirements. Critical power applications are part of every industry; protecting them starts with reliable KOHLER generators, available in diesel, gas and LP configurations. Our EPA-compliant diesel & gas models deliver dependable power to a wide range of output requirements. From small-load residential and business to heavy industry, every KOHLER generator is engineered to provide maximum power, performance, flexibility and fuel efficiency.
Marine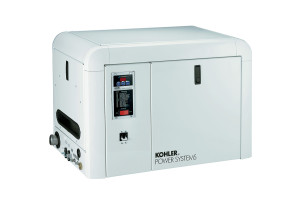 Kohler offers both recreational and commercial marine generators, powered by gasoline and diesel engines. Gowen Power Systems is an authorized dealer for both sales and service.
Download our Marine Pocket Guide here
Download our Marine Commercial Line Guide here
RV and Mobile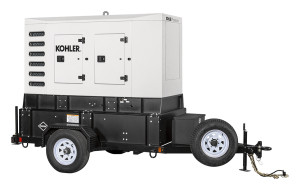 Quiet, reliable KOHLER mobile generators give you dependable power wherever you need it, from r communication trucks and police command vehicles to your RV Kohler has you covered. Gowen Power Systems is an authorized dealer for both sales and service.
*Based on generator and load size.
Call (207) 773-1761 today to request additional information about our products!